About The Montessori Playshelf
Bring the benefits of a Montessori play experience to your home with The Playshelf by Lovevery. The 2-in-1 storage shelf makes toy rotation and organization simple in a modern, 100% birchwood design. Use the wooden storage shelves to display the optimal number of playthings at a time for deeper learning at your child's pace, and keep out-of-rotation toys out of sight for a calm, clutter-free playspace. Watch your child take the lead on their learning as they naturally follow their interests, respect their toys, and embrace order.
2-in-1 storage shelf makes for simple toy rotation and organization of up to 6 Play Kits
Includes two Wooden Trays and two Storage Bins
100% FSC-certified birchwood plywood
Soft-close technology to protect your child's fingers
Meets or exceeds all ASTM standards
*Toys sold separately



Warranty, shipping & returns

Returns of the Playshelf are not accepted due to the product's size, weight, and customer-assembled nature. Lovevery provides replacement parts free of charge through a Limited Warranty.
Rotating 4–5 toys at a time—a classic Montessori technique—helps your child follow their natural interests and build independence.
Make the most of your space
Modern design and quality craftsmanship deliver the Lovevery quality your family deserves.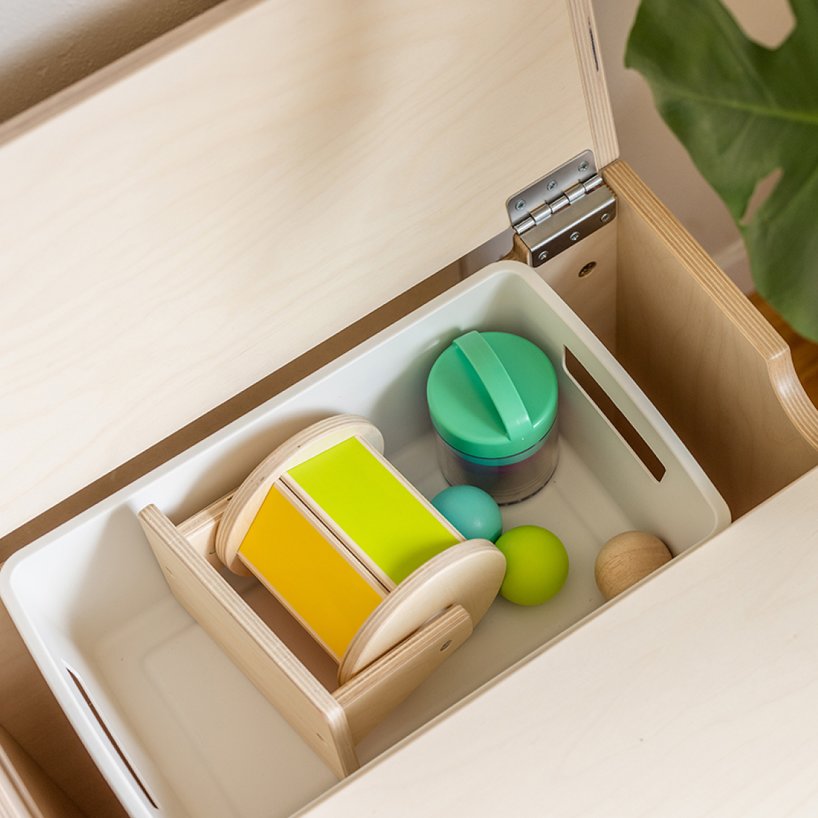 Allow for deeper, more open-ended play and keep your child's playspace calm with integrated storage for out-of-rotation play essentials.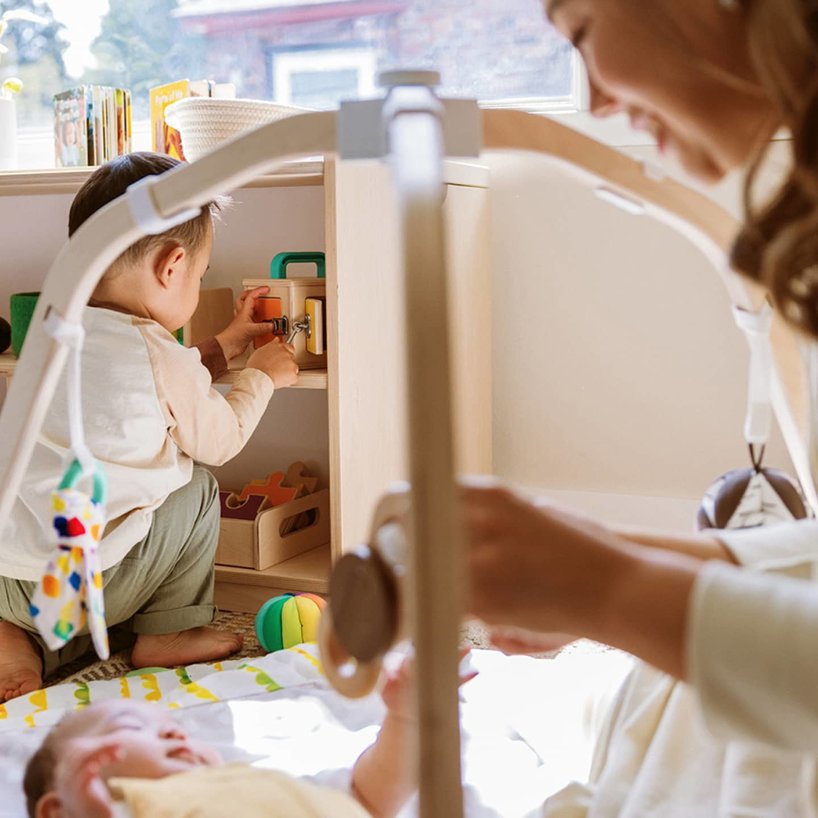 Organization accessories included
Organize everything—from larger playthings to small pieces—with 2 wooden trays, 2 bins, and shelf space.
Wipe down with soapy water and a damp cloth
100% FSC-certified birchwood plywood; please note there may be natural variations in color and wood grains